The Cook Islands Biodiversity Database has been an ongoing development by Gerald McCormack of the Cook Islands Natural Heritage Trust, in collaboration with the Bishop Museum, since March 2003.  The database is based on information from local and overseas experts, fieldwork and library research.  Other educational and information resources have been created by the Cook Islands National Environment Service and other organisations for use by schools and the public at large, to promote wider understanding and awareness of the need to care for our biodiversity and our environment.
QUICK-LINKS:   Convention of BD    BD in the Cook Islands    BD Resources                 Ridge to Reef   Access to Benefit Sharing

BIODIVERSITY DATABASES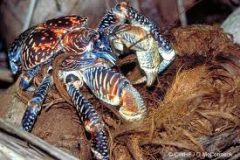 The Cook Islands Biodiversity Database

Information Database on Incentive Measures – contains case studies and other relevant information on incentive measures (including valuation) that were submitted by Parties, other governments and relevant international organizations.
Database of Scientific Assessments – provides ongoing and proposed assessments within the various thematic programmes and cross-cutting areas of the Convention, as advice to Parties on scientific assessment design and implementation.
Database on Scientific and Technological Cooperation and Technology Transfer – enables access to different ways of creating a sustainable approach to technology transfer and scientific and technological cooperation, in accordance with the provisions of the Convention.
CASE STUDIES
CBD Case Studies – these are an important source of information and knowledge for Convention Parties and stakeholders, covering the many thematic programmes and cross-cutting issues, and providing a variety of examples related to implementation of the Convention.
CBD Case Studies up to 2008 – early case studies.
Case Studies on Biodiversity and Impact Assessment –  addresses relevant case-studies and experiences that can be applied to the guidelines for incorporating biodiversity-related issues into environmental impact assessment legislation and/or processes, and in strategic environmental assessment
Case Studies – Dry and Sub-humid Land Biodiversity – currently contains no references to the Pacific region – a research gap area
BIODIVERSITY INFORMATION RESOURCES
Online Biodiversity Information Sources 
Ecosystem Approach Source Book – a tool to help practitioners implement the ecosystem approach and to share experiences.
Biodiversity New Zealand Resources – This site links to agencies, groups, organisations, and networks involved in biodiversity protection in New Zealand.
Pacific Invasives Initiative –  provides a range of guidelines for managing invasives. The goal is to conserve the biodiversity of Pacific Island Countries and Territories by reducing the negative impacts of invasive species.
BIODIVERSITY EDUCATIONAL RESOURCES
ARKive Education – free education resources for 5-18 year olds
Earth Rangers – Earth Rangers is a registered Canadian charity whose mission is to educate kids about the importance of biodiversity and to empower them to protect animals and their habitat.
–
RESEARCH
The Biodiversity Library – free access to biodiversity literature
Biodiversity, Wildlife & Ecosystem Health (Online Distance Learning) – University of Edinburgh Postgraduate Course